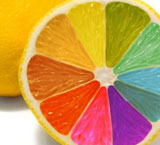 Professional Website Solutions
Newgads Sdn Bhd provides website development and online marketing services. We are specialized in commercial website design, e-commerce system, social media marketing, online ticketing and reservation system. We provide high quality website well-suited for opimized usage at competitive rates.

We are clearly committed towards total customer satisfaction from the moment an enquiry is received. Over years of experience, we have served and fulfilled the requirements of our customers from various sectors which include hotels, restaurants, retails, online shopping, spa, health and beauty, academy and industrial.